World-Class teachers
Meet Our Amazing Lineup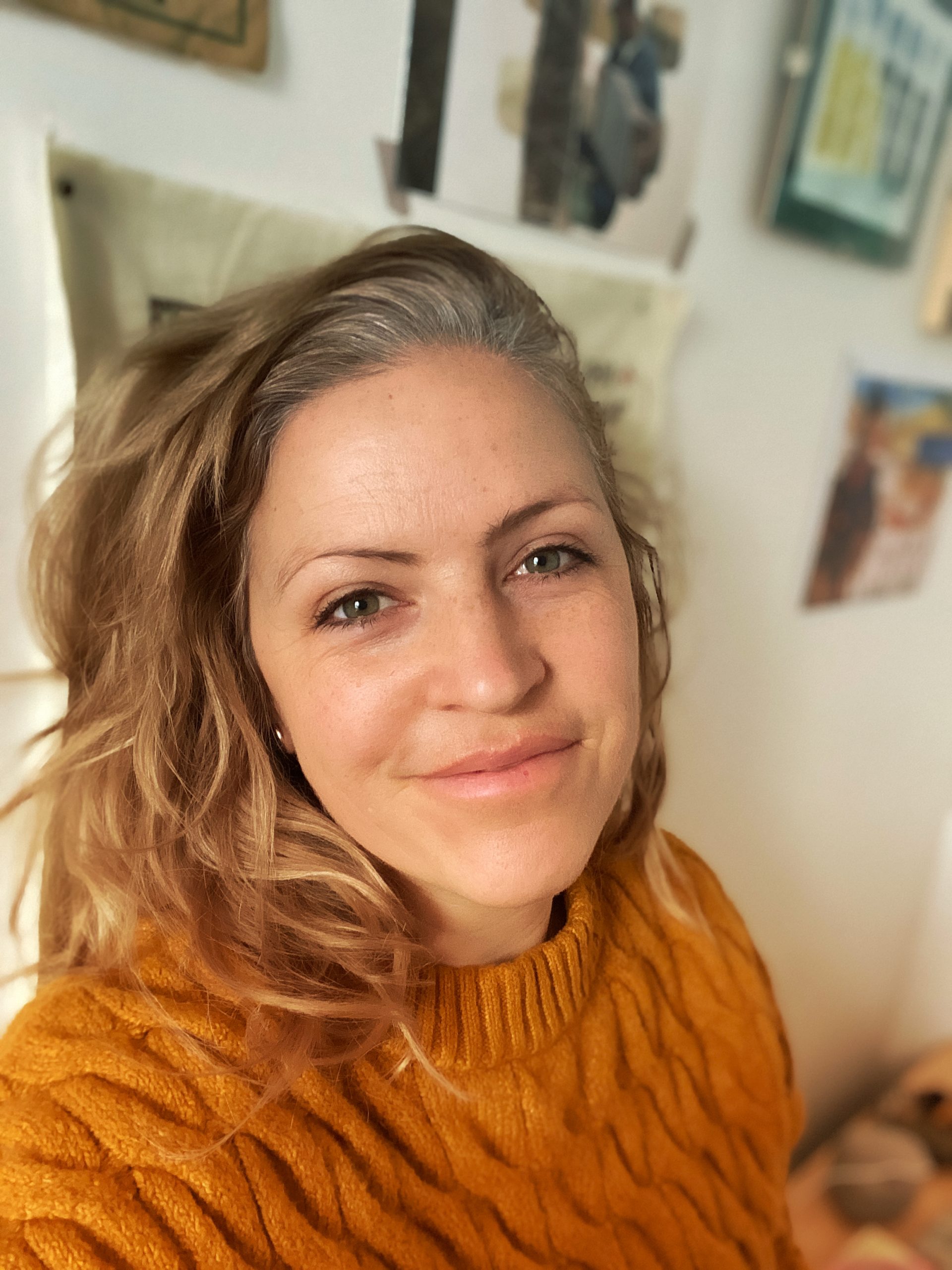 Monica Lacey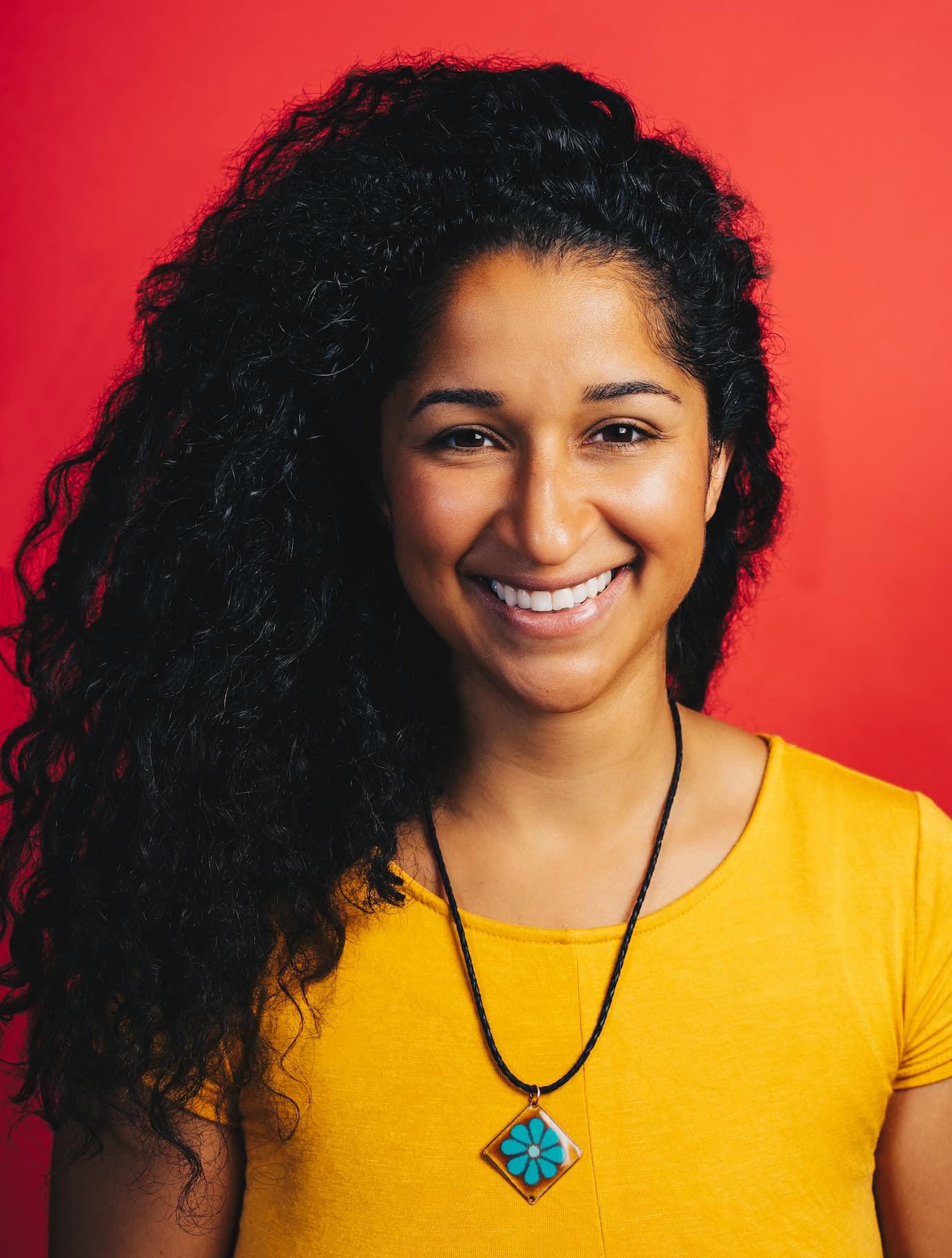 Monelli Joon
Mike Robertson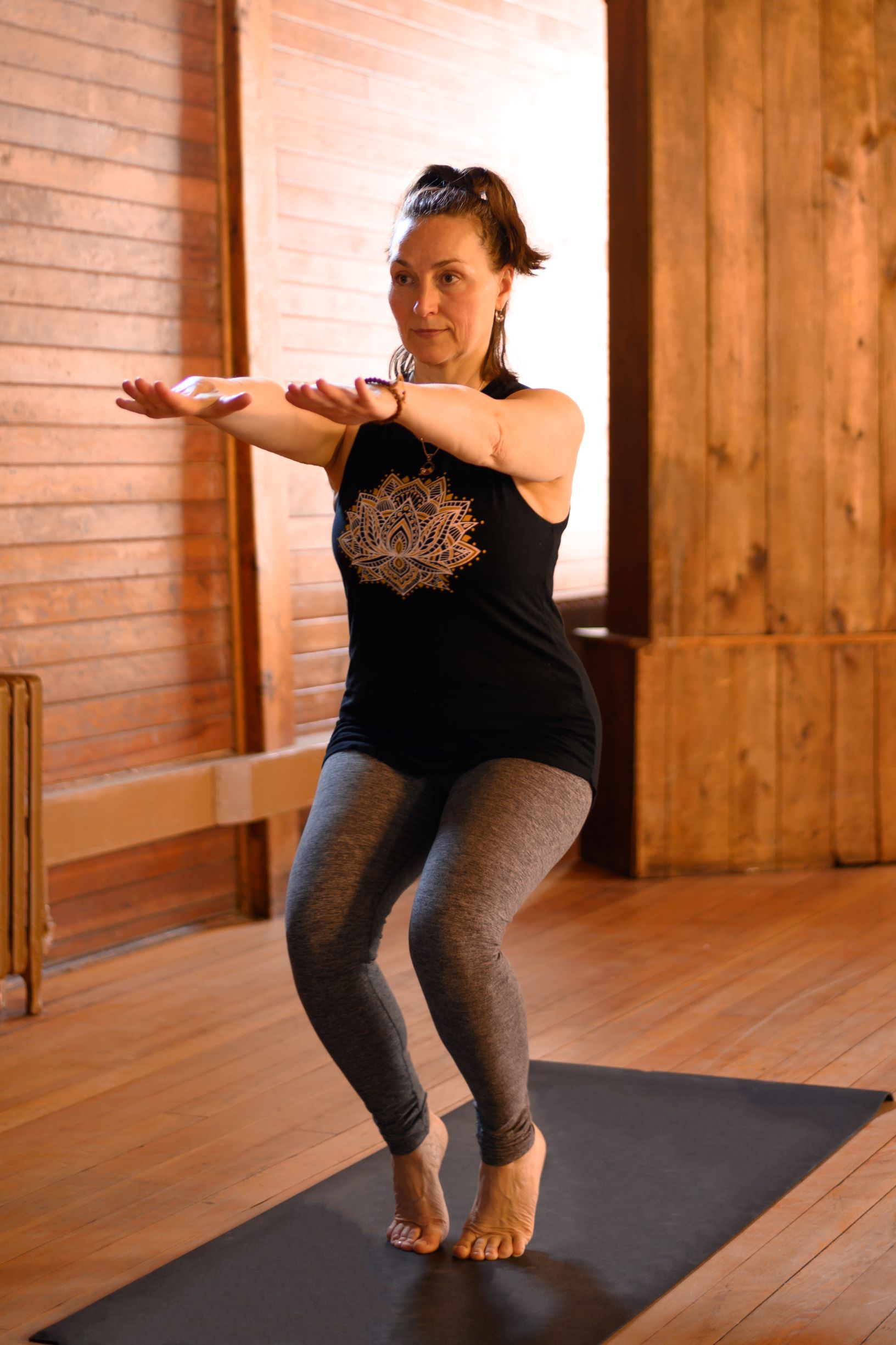 Dianne Birt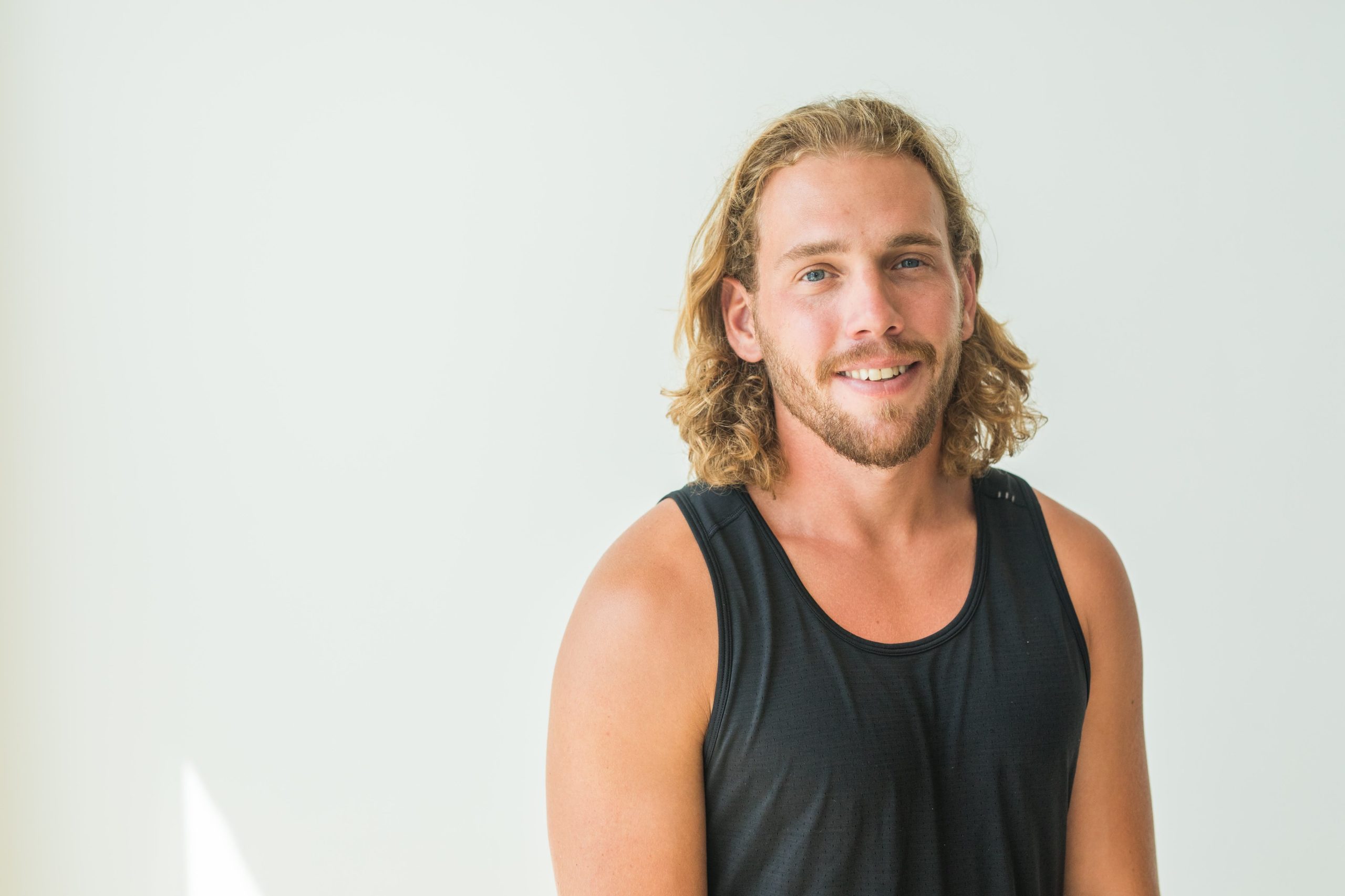 Matt Gill
Cindy Gallant
Anita Singh
Steff Sullivan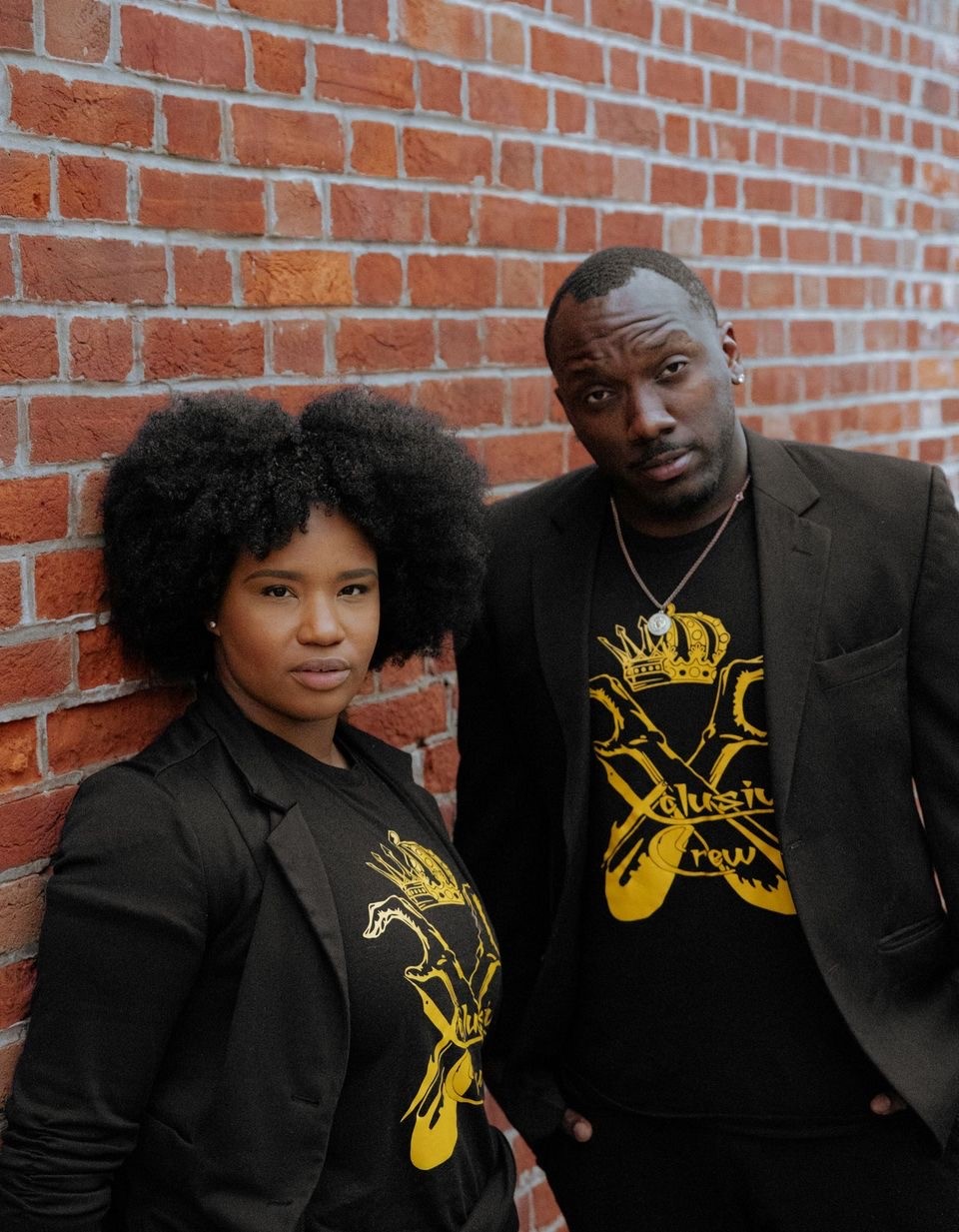 Xclusiv Crew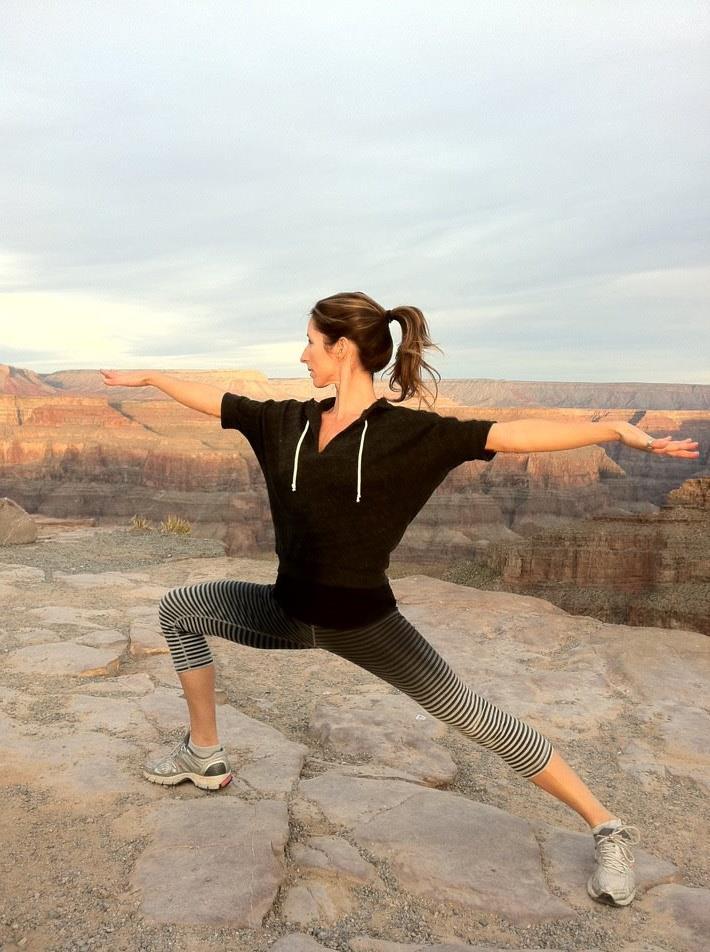 Triona Harrop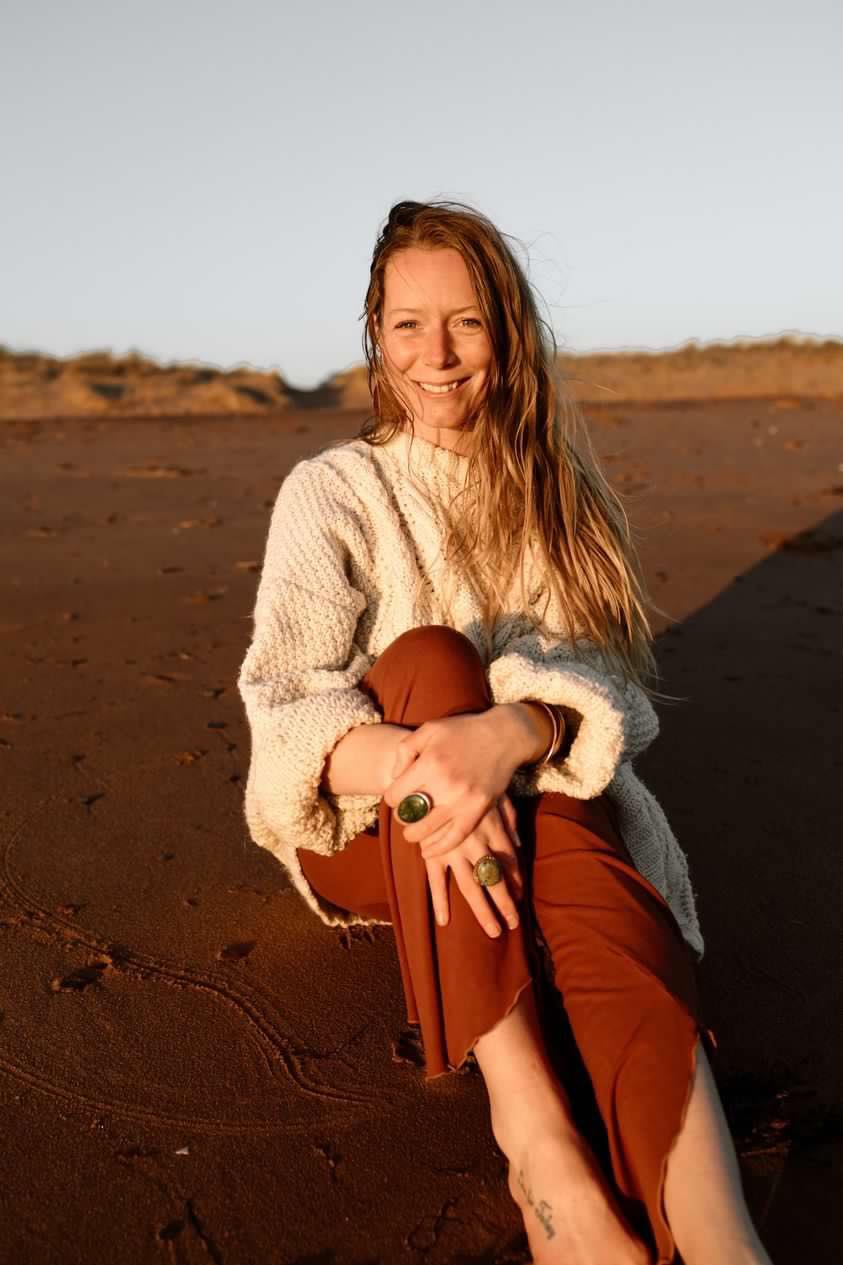 Katlin Doyle
Erika Killam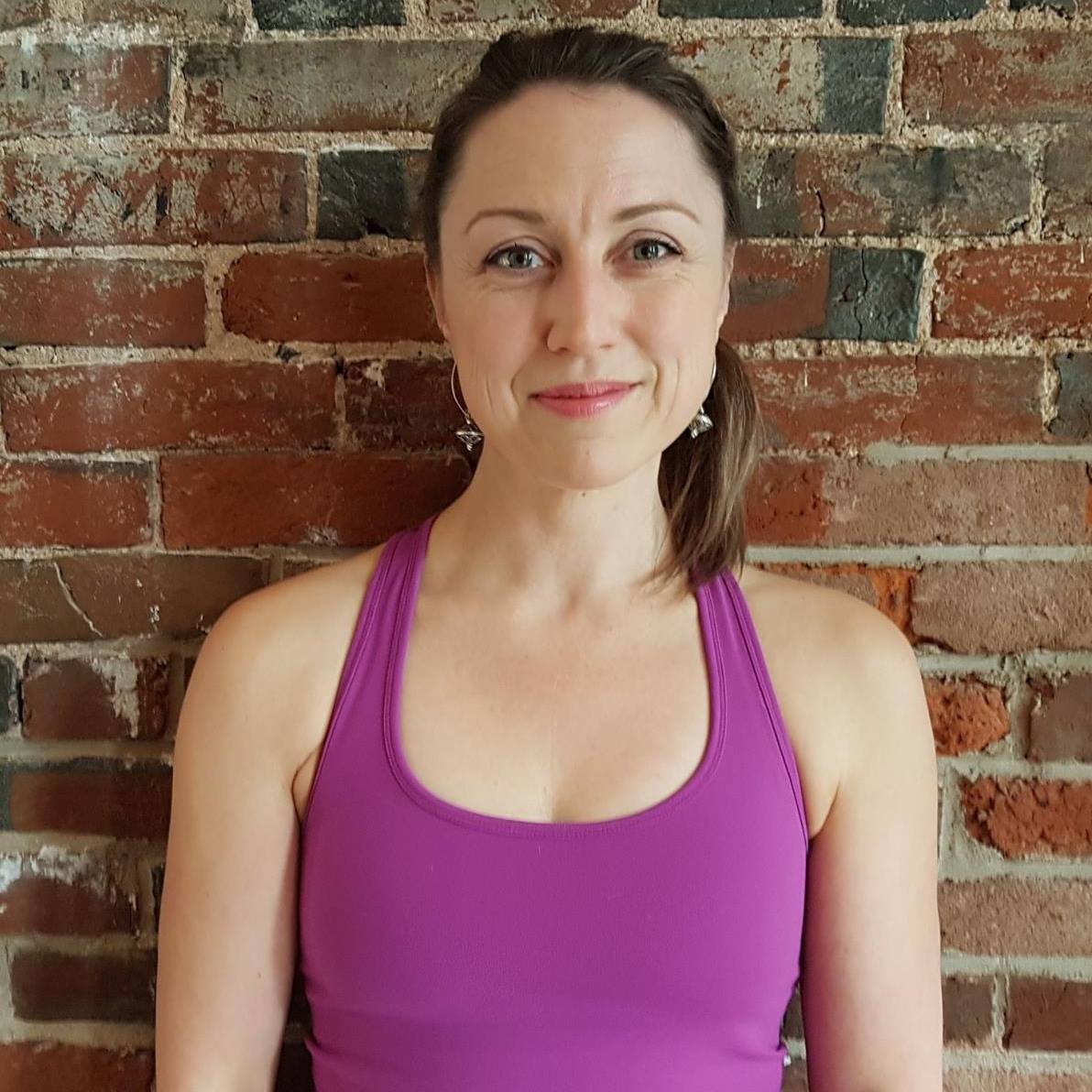 Samantha Sambrooke
Ouma Cuniah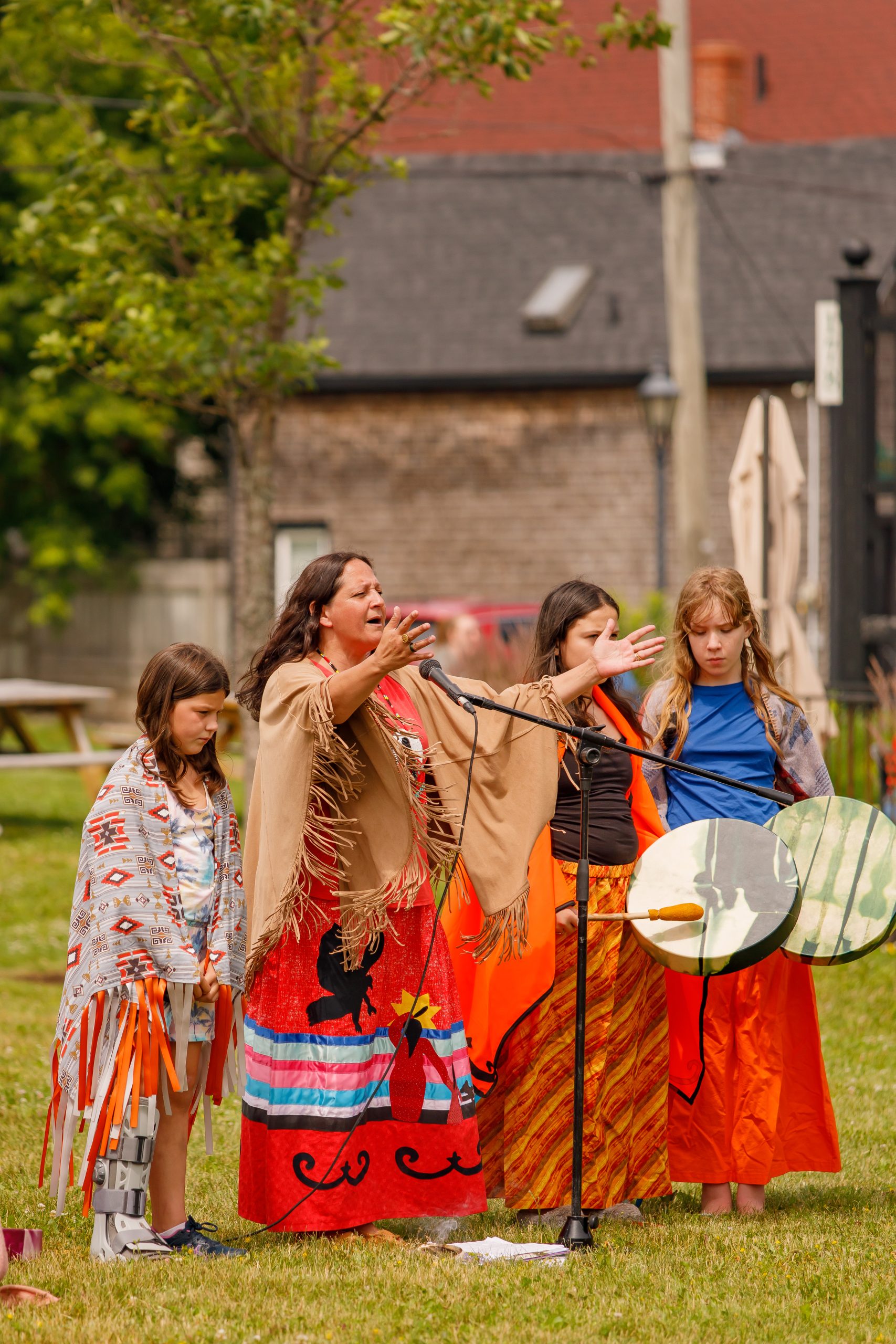 Julie Pellisier-Lush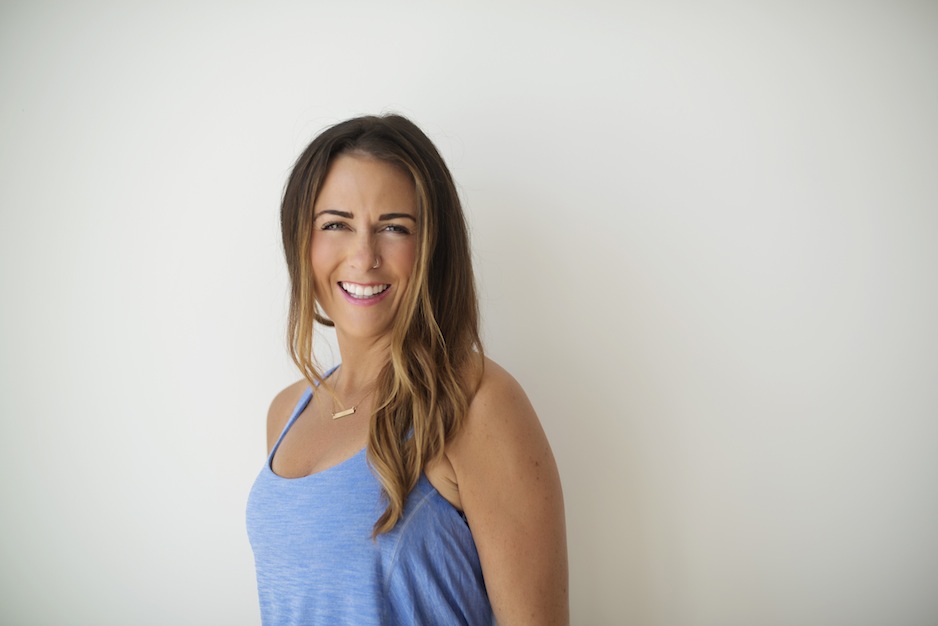 Suzanne Keough
Paula Smith
Julie Hall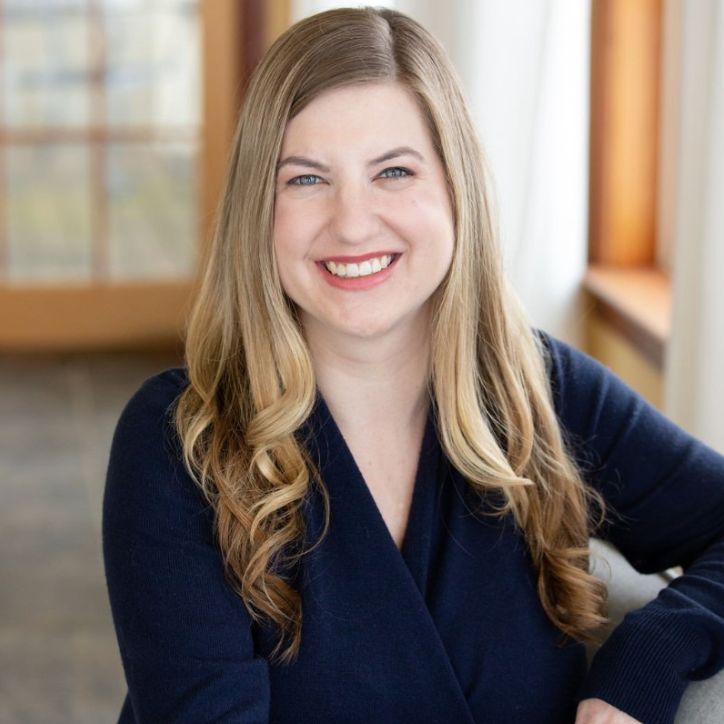 Kym Taal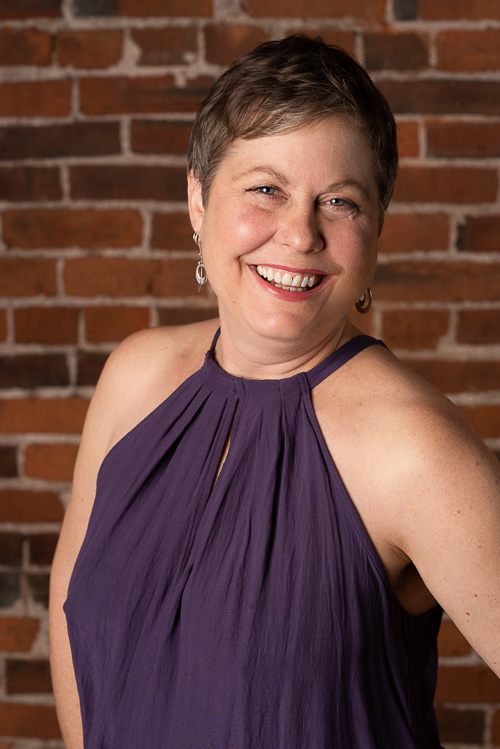 Gabrielle Roddy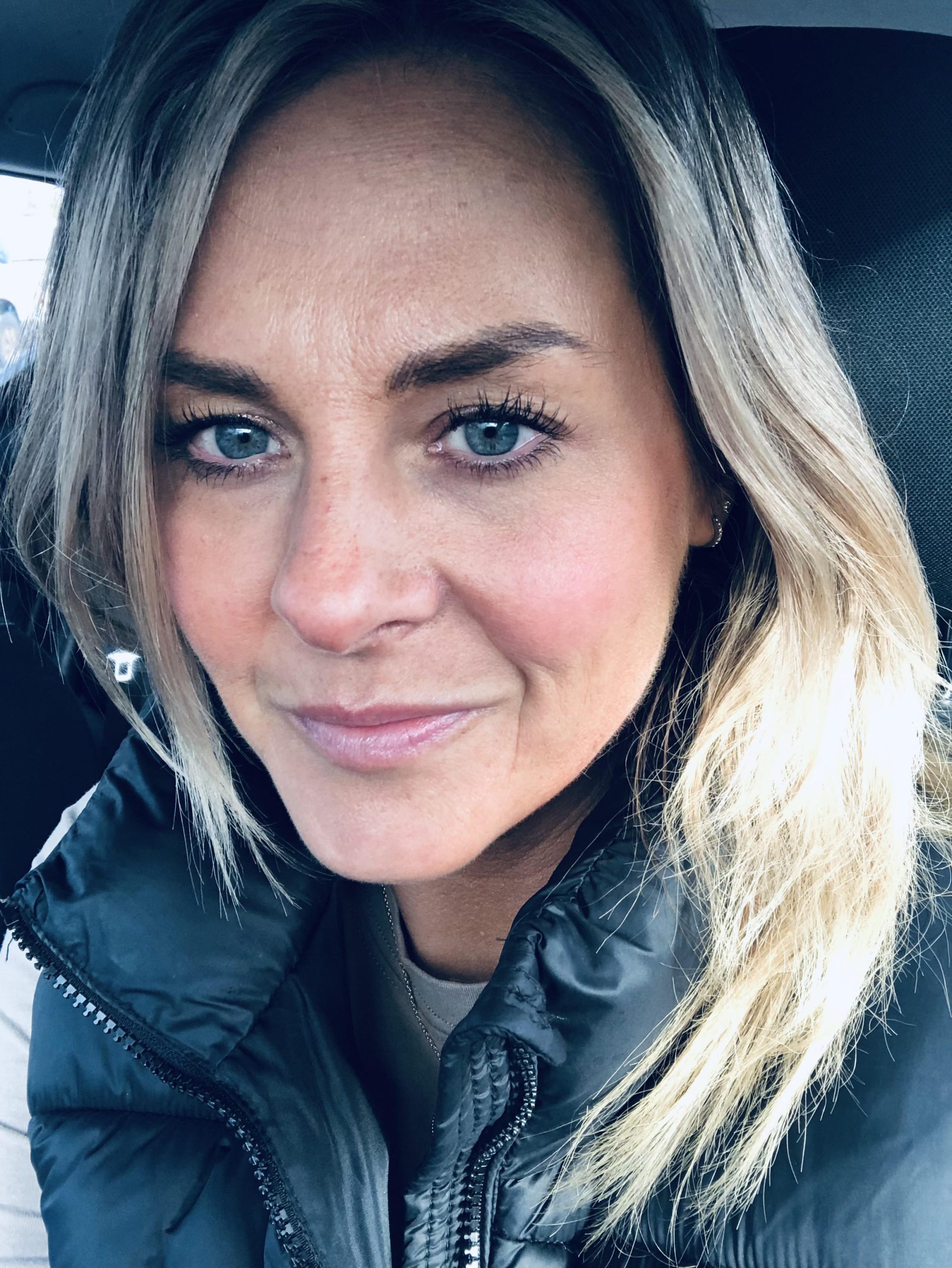 Amber Bambrick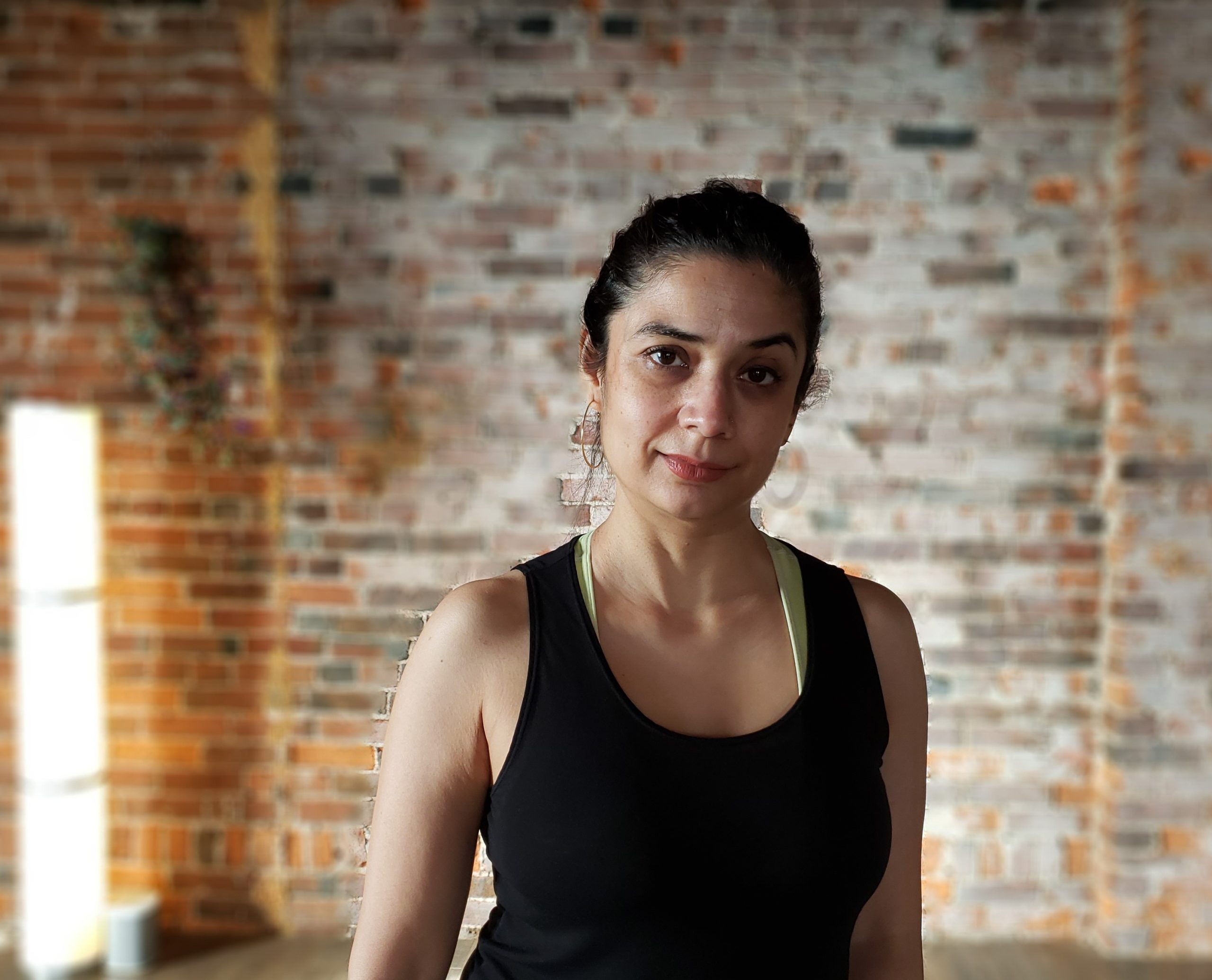 Smita Prakash
Teri Hall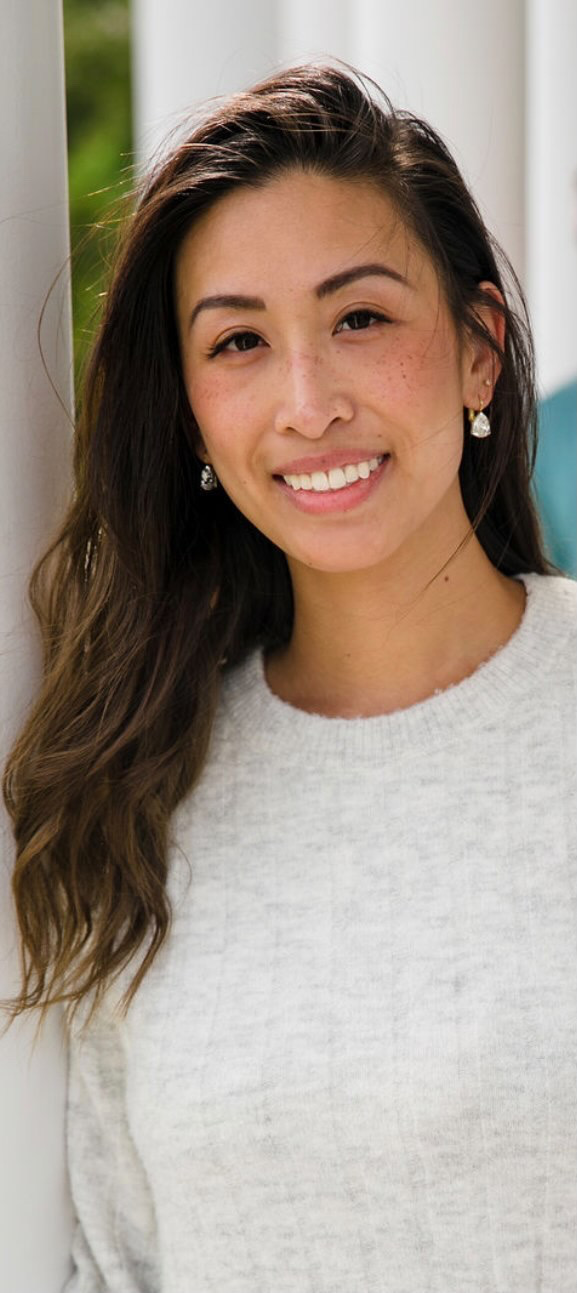 Julianna Chiu
Polina Salabay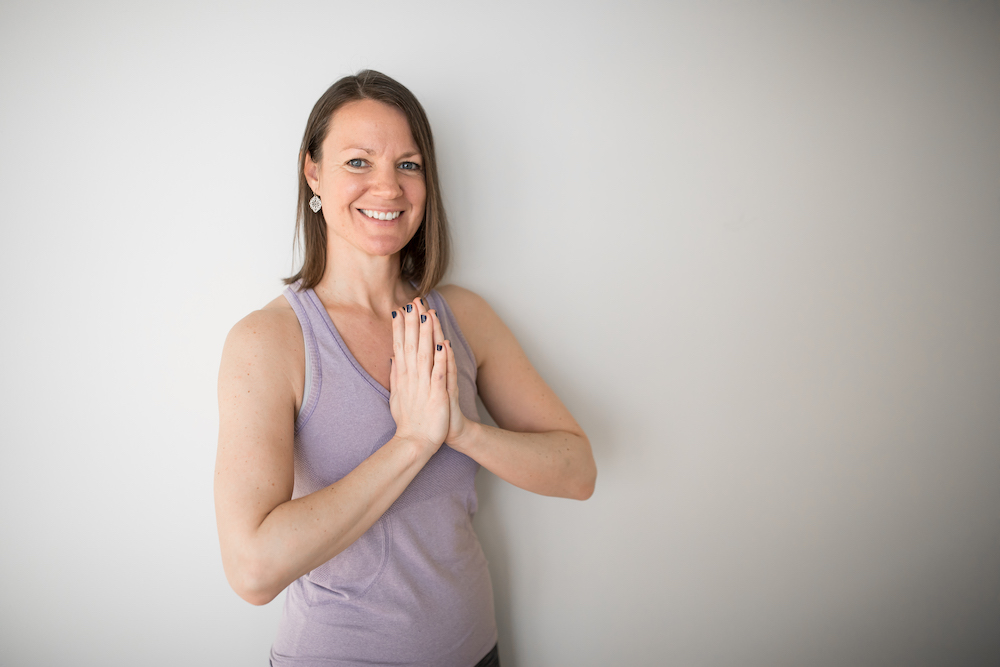 Carrie Lundy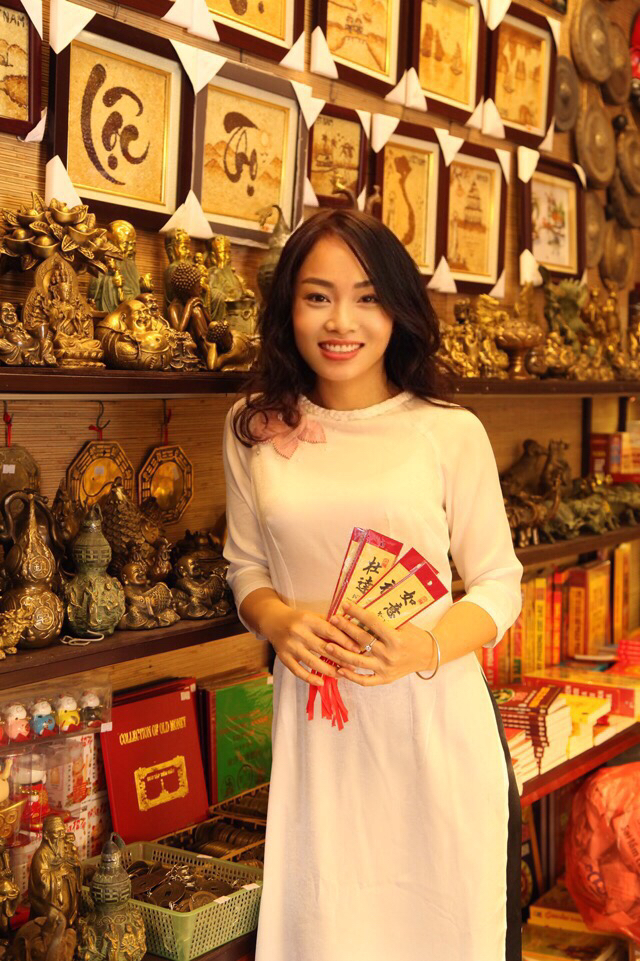 Ivy Le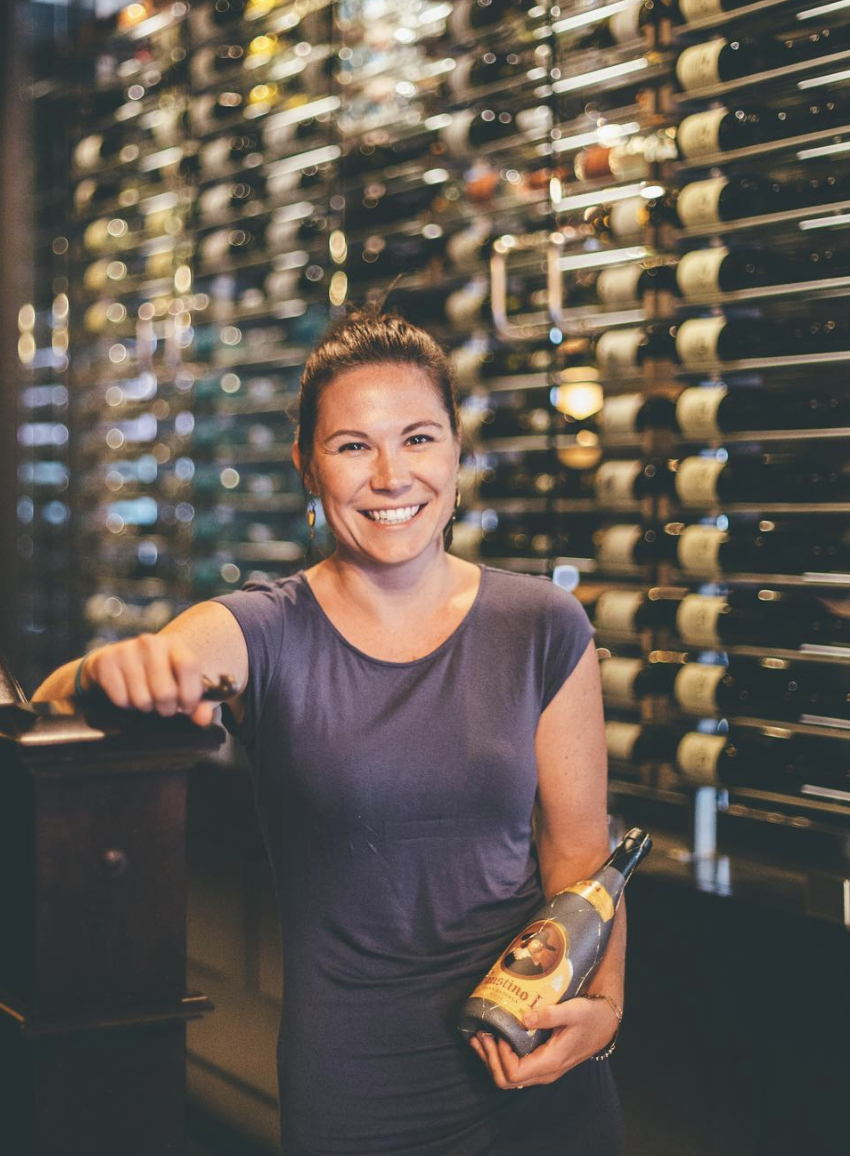 Lesley Quinn
Scott MacTaggart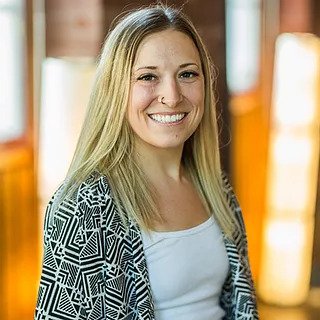 Kate Forget
Jenni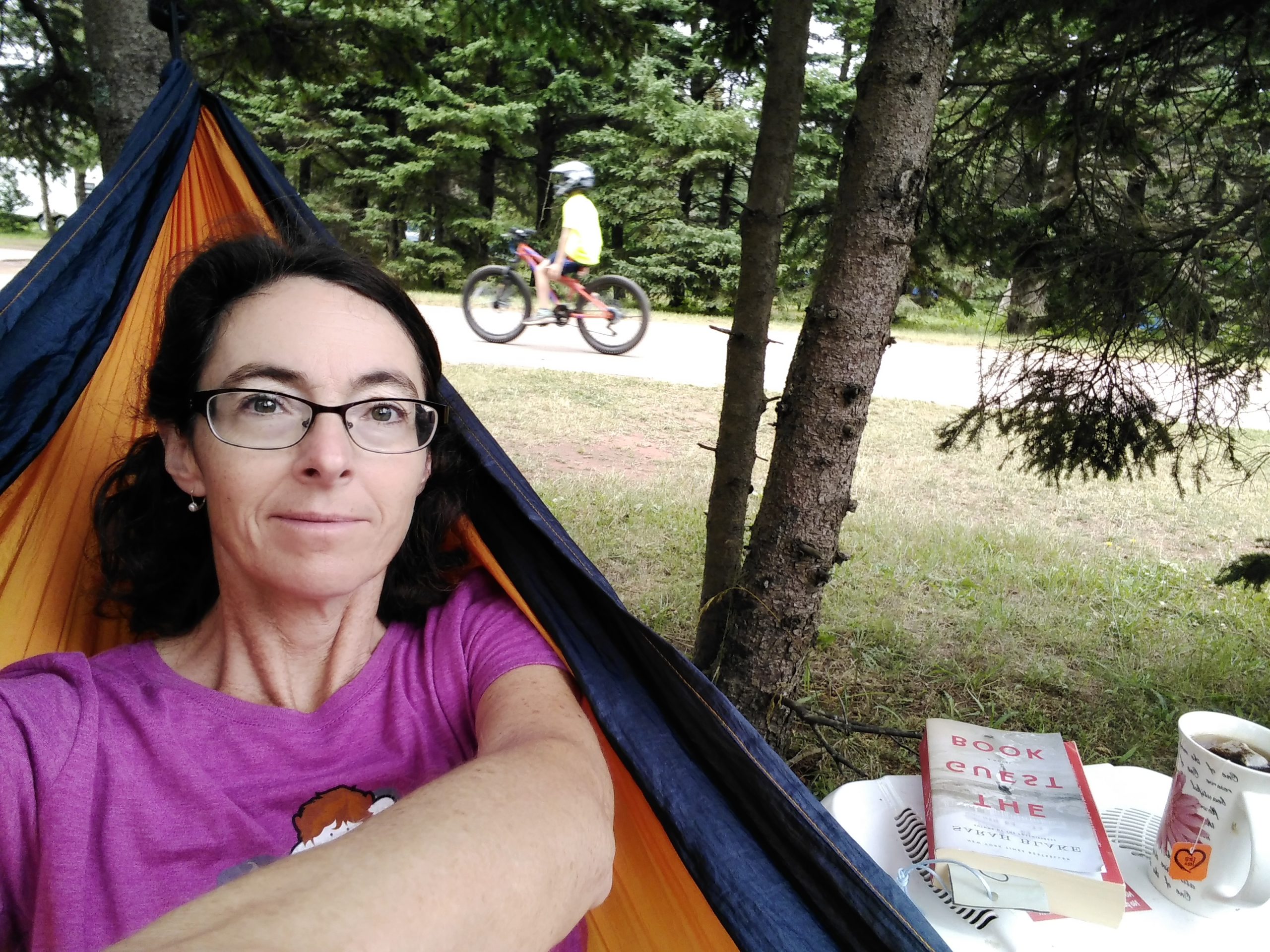 Mary MacPhee
Rhonda Gallant
Karen was born and raised in Charlottetown, PEI. Having practiced yoga on and off since high school, it wasn't until Karen discovered hot yoga that she realized her true passion. Originally drawn to the physical aspects and cardiovascular workout, her practice soon evolved and it became more than a great way to stay in shape. She began to experience so many benefits; improved breath awareness, reduced stress, improved digestion and this incredible blissful feeling after class.
With a desire to share this experience with others, Karen completed her Modo Yoga training in 2009 in Toronto… what an amazing experience! She then traveled to Costa Rica in 2010 for Modo Level 2 as well as two Prenatal Yoga trainings in 2011 and 2017.  Now that her family has grown to include 3 beautiful children, Karen is even more grateful to the tools that her practice has given her.
Karen has a deep love for this community and is inspired every day by her students and teachers to continue to spread this Modo love all over PEI!
Kate was born and raised in Southern Ontario. During her youth, she figure skated competitively for many years. After moving to Northern Ontario she came back to figure skating as a Coach for 3 years. During this time, yoga was becoming increasingly important to maintain both her physical health and well being. She looks forward to seeing you at the Charlottetown Yoga Space!
Curiosity is what brought Suzanne into her first yoga class… Loving the exhilarated feeling after class, the freedom, focus, and positive energy in her every day life (to mention a few) is what this practice brings to her! After a year of practicing, she knew she needed to share this experience – she wanted to deepen her practice and she wanted to teach! Packing her bags, she headed to her first yoga teacher training: Baron Baptist Power Yoga Level one. Shortly after she returned, she repacked those bags and headed to Montreal for Modo teacher training, which proved to be one of the greatest months of her life. Finding that sense of community – a group of warm, kind, happy people is what she loves most about Modo. Modo Yoga Charlottetown is a studio that Suzanne can truly call home.
Scott began his journey into yoga in early 2012. Taking his first hot yoga class at MYC, he quickly fell in love with the practice. Finding a place to just let go and breath became more and more important to him. Working towards a sense of balance, flexibility and grounding on his mat, it was amazing to see how this transformation started to flow into his daily life – and continues to do so. It didn't take long before falling in love with the Modo community. In 2013, Scott joined the Energy Exchange team at the studio.
The search began for a deeper connection to his practice. In 2014, Scott took a month away from his career in nursing and completed his Modo Yoga Teacher Training in Los Angeles. He describes the training as being one of the best experiences of his life.
Scott hopes to help people find that connection between body, mind, and breath. Encouraging students to find a balance between effort and surrender. To subtly peel away layers to find their whole, individual and awesome selves.
As many do, Matt Stumbled upon yoga during a difficult time in his life and found much solace in the practice and the beautiful community that surrounds it. He found meditation first, then yoga, and was both hooked and humbled with the mind/body/breath connection. Matt was part of the Energy Exchange team at Modo Yoga Charlottetown for a couple years and eventually with some encouragement decided to take his teacher training in Kelowna, BC in July 2019 and has since completed the Modo flow training in 2021. Matt's new role as a yoga teacher coincided with another big shift in his life, as he was also leaving his Civil Engineer career behind and beginning a new journey as a Nursing student. Matt's lighthearted classes are filled with good tunes, a few laughs, down to earth vibes, and a focus on smooth mindful movement with emphasis placed on quality of breath. If you have read this far, and even if you haven't, Matt hopes you have an awesome day!
Erika has taken on a Program Coordinator role this season with the Island Tides Festiva! Approaching her 20th year as a full time yoga instructor and studio manager, she currently is founder of 3eYoga and director of operations at Charlottetown Yoga Space. She lead trainer with Maritime Yoga College 2013-2021, certifiying many PEI yoga teachers. Her mission as a yoga instructor is to inspire new "a-ha" moments for the seasoned practitioner and crush any misconceptions a new yoga student might have about yoga being "boring"!
Carrie Lundy is a school teacher and yoga instructor who teaches and practices with an open heart. As a committed Yoga practioner and student of life, she loves learning from local Indigenous Knowledge Keepers and values the connection between the teachings of Yoga and the Seven Sacred Teachings of Epekwitk. Carrie places self-love at the heart of her practice and sees Yoga as a tool to help elevate love and peace in the world.
Kym Taal (she/her) is the creator of @soberncharlottetown on Instagram. She represents Charlottetown as part of Sober City Movement, an online community of women across North America who promote a sober lifestyle. Kym has personal experience with addiction recovery and mental health struggles. She speaks about how sobriety was a turning point in her life and the best health and wellness decision she has ever made. She has a non-judgemental and open-minded nature. Her hope is that in sharing her story she may inspire other people to look at how sobriety may be beneficial to them. Kym is a "foodie" and she is passionate about the growing Alcohol-Free/Non-Alcoholic beverage space. Come get a taste of the sober life with Kym!
Before moving to PEI in 2015, Ouma was inducted as a Meditator Facilitator by Lama Catherine Rathburn in Toronto. She is a long time practitioner of Vajrayana and Vipassana meditation, after initiation in India, England and Canada. She is a Sanskrit tutor and a lifelong student of Vedic traditions and Advaita philosophy. She teaches yoga at the Charlottetown Yoga Space and UPEI.
Neally is the owner of Salt and Sol and also a certified yoga teacher.
Andrea's goal is to provide the motivation and training necessary to facilitate a balanced and healthy lifestyle. Andrea hosts annual Yoga and fitness retreats at Farm of Life, Costa Rica.
A lot of Kelly's teachings are based on research and training with Yoga Medicine, a platform that bridges gaps between yoga and other health systems. This idea of meshing and working together of the modalities of health to offer us our best shot of achieving and maintaining ongoing health and wellness.
Charles is the founder of YogaGrove. He started seriously engaging with Iyengar Yoga after starting classes with Pam Stewart in 2010. Through his work in the practice he began to witness the transformative and evolutionary power of this incredible art, science, and philosophy of yoga. His joy in teaching and humour make classes enjoyable and fun as well as challenging, educational, and rewarding.
Lesley was born and raised in Prince Edward Island, and her first foray into the world of wine was as a Junior Sommelier for the Ritz Carlton, Cayman Islands. Work has taken Lesley to Calgary, Vancouver, Turkey, and Halifax, and wine has taken her to France, Italy, Austria, Chile, Portugal and California. Ask her what my favorite wine is and the answer will always be "I love all my babies equally."
Jenni is a channel of lyrical Soul Songs, Sound Healer, Musician, and Songwriter. The sonic vibrations channeled forth come directly from the souls of those present at an event, offering, or ceremony. As a conduit of sonic healing energy and soul activation, she comes into harmony with the group and/or individual present, channeling forth angelic, shamanic, mystical, and transformative vibrations of music, song and sound healing for those present. www.returnofthejenni.com
The owner-operator of Infrared Fitness. Triona has been teaching all forms of movement from dance, Pilates, yoga, spin, and track and field to rehab and mindfulness movement. Her passion for movement comes across in her style of teaching as she incorporates over thirty years of teaching experience to students of all levels. Triona will help you to tap into your true potential on the mat, and leave you feeling challenged, invigorated and inspired.
Teri has been practicing various styles of Yoga for over 30 years. After being introduced to Kundalini Yoga in 2008 she took Yoga teacher training and is now a certified Kundalini Yoga teacher. She teaches classes and leads workshops with wisdom, dedication and passion. Teri is also a Reiki master, a jeweler and a writer. Teri teaches at the Souris Wellness and Yoga Studio.
Cynthia has been practicing yoga for 24 years and teaching for the last 6. She truly loves helping people find relaxation in their day, peace in their hearts and strength and confidence in their bodies. My goal to instill a sense of agency and curiosity in my students. Yoga is the lens she looks at the world through, and the way that she stays connected to herself and the present moment and Cynthia always excited to share the gift of movement.
Dianne is a Counselling Therapist and Yoga Teacher with a passion for holistic health and wellness, particularly as it relates to mental health. She also regularly facilitates workshops and webinars on wellness topics such as stress management, self-care, mindfulness and anxiety management. Dianne has a Master's Degree in Counselling Psychology from UNB, a BSc. in Health Education from Dalhousie University, and a Diploma in Public Administration from UPEI. She is a graduate of the Mindfulness-Based Stress Reduction program (MBSR), a 200-hour Yoga Teacher Training (RYT-200), is Yin and Yoga Nidra Certified, and has completed several training seminars in the area of trauma, including a certification in Trauma Informed Yoga Therapy™(TIYT™). Dianne's approach to her work emphasizes self-care through the mind-body connection, promoting healthier ways of being.
Reequal Smith, born and raised on the beautiful Bahama Islands, is the Founder and Artistic Director of "Oshuns Dance Studios" focusing on bringing women together to feel empowered and venerated of all ethnicities. She has trained in ballet, jazz, modern contemp, african, aerial ballet and fire dancing. During her career in her hometown,she has performed in multiple shows in hotels for more than 8 years and Bahamas Junkanoo Carnival for three years with local artists. Reequal obtains a B.A in Marketing at The University of The Bahamas and is a Sopa alumni from Holland College in PEI, where she currently continues her dancing career as an independent artist,choreographer and educator in Charlottetown. Further taking part in Festivals and events such as; Diversecity Festival, Roma Festival, River Clyde Pageant and Stratford Fall Festival. She continues to express her art by fusing cultural patterns together as one creating something beautiful and wishes to bring more excitement and diversity to the PEI Community."Continuously aiming for new heights she follows the words by Francisco Gella "Dance because you love it, Dance because you live it, and Dance because you have nothing to lose and everything to share".
I stepped into my first Yoga class over 20 years ago. Wow how my practice and understanding of Yoga has changed since then! I completed my first Yoga certification in 2009 with YogaLife in India. Since then I have accumulated over 4000 training hours. I am a Certified Yoga Therapist (C-IAYT), a graduate of Yoga North International Soma Yoga Institute, an Experienced Registered Yoga Teacher with the Yoga Alliance (E-RYT at the 500-hour level) and a Registered Holistic Nutritionist (RHN).Along the way I have also completed an 800-hour Yoga history and Philosophy program, Yoga-Nidra Levels 1 and 2 as well as Yoga-Nidra for Children through Traditional Yoga Studies (Brenda and Georg Feuerstein), a year-long Mastery of Mantra training with Russill Paul and Ayurveda, Chakras and more with Indu Arora. Above all, I am a student first and humbly take space within this tradition of Yoga with reverence and sincerity. I currently work as a Yoga Therapist and Nutritionist at the Serene View Ranch, a multi-disciplinary clinic on PEI that focuses on treating mental health issues, especially trauma-related difficulties. I also lead workshops and trainings focusing on mental health, Yin, Ayurveda and more. I have been a guest presenter for many events and festivals on the island and beyond.
Rhonda Gallant has been teaching fitness and wellness in Souris since 2003 and has been PEIs only licensed Groove™️ (aka body groove) facilitator since 2018 leading weekly community classes in Charlottetown.
Jacqueline is a loving, high-spirited, freelance makeup artist with a strong passion for natural beauty, well-being, and our environment. Celebrating over 12 years of experience working in the industry, she is happy to be the Maritimes' first natural makeup artist. She empowers her clients to embrace their own individuality. Encouraging a conscious, mindful approach, she hopes to inspire you to look at beauty from a different perspective. With an environmentally-conscious mindset, Jacqui believes that a movement can be made that creates not only a healthier planet, but a healthier connection to ourselves. She's on a mission to help make this world a better place—one toxin-free, earth-friendly product at a time! Find her on Instagram at @urbandaisyboutique or online at www.urbandaisy.ca
Julie Hall is certified in Modo and Modo Flow. When Julie is not at the yoga studio, you will find her at the QEH teaching xray students, hiking, or enjoying the sweet salt air on one of PEI's beautiful beaches.
A proud Mi'kmaq mother, writer, poet, photographer, actor, and Poet Laureate of Prince Edward Island.
Over the years, Holly has been drawn to the dynamic connection between yin yoga and reiki. She hopes to offer a sense of peace, well being and support. As she notices the lack of acknowledgment in all limbs of yoga in the western world with a general focus primarily on the asanas, her intention is to teach the 8 limb philosophy in a way that is accessible for anyone. These eight steps act as basic guidelines on how to live a meaningful and purposeful life.
Monelli dances to bring joy and playfulness into her life and shares how others can do the same. "Dancing allows me to see the beauty of the world around me and puts me in a state of pure bliss". Over the last 3 years Monelli has taken her Persian dancing to the next level, performing for PEI DiverseCity Multicultural Festival, Iranian New Year (Nowruz) and joined the River Clyde Pageant dance group in 2022. Hosting workshops during Island Tides Wellness Festival and series of classes for IRSA-PEI Newcomer Program to bring Persian music and dance into the hearts of many. Besides dancing Monelli loves spending time with her two children. She lives a holistic lifestyle rooted in traditional Healing & Wellness modalities and is a Persian Chef, Coach and Mentor for all those who wish to dive deeper into they personal health and wellbeing. Monelli lives an active lifestyle and enjoys all kinds of fitness including Kundalini yoga and martial arts. She loves to create nourishing and beautiful meals for her family, friends & community. You can find Monelli dancing in the garden, woods and ocean…even in the colder months!
"Dancing allows me to see the beauty of the world around me and puts me in a state of pure bliss" ~Monelli
Celine is a naturopathic doctor, acupuncturist, and cofounder of EASTND and owner of the Charlottetown location. Her practice focuses mainly on hormonal health and skin health (graceful aging and acne). She graduated with a Bachelor of Science from Dalhousie University and a Doctorate of Naturopathy from the Canadian College of Naturopathic Medicine. Celine was drawn to naturopathic medicine because the model of care resonated greatly with her belief in patient focused care and individualized medicine. Patient education is a large component of therapy, as she hopes to empower her patients to trust their bodies' capacity to heal. Celine enjoys blending evidence based natural practices with ancient eastern medical traditions to promote lasting health of the mind, body and soul. She's excited to share her knowledge & expertise with many festival-goers on Saturday during the Island Tides Community Acupuncture Clinic at Confederation Landing and again at the Green Beauty Breakfast at Salt & Sol on Sunday morning. Find out more at www.eastnd.ca
Bryde MacLean is a life-long learner and a facilitator of transformative experiences. Her passion is "making" and especially, making the most of the in-between moments that compose most of our lives. A senior teacher of Modo Yoga and professional actor on stage and in film, Bryde leads mindful movement and breath classes that help participants feel at home in their bodies and minds. Her classes are known for cultivating calm, and her grounding, thoughtful, and encouraging cues open up the senses and imagination for a rich experience of the present moment.
Born into a theatrical family on Prince Edward Island, Bryde has studied professionally in England, Toronto, and Los Angeles in the Performing Arts. Her instructor certifications in Hatha, Vinyasa, and Yin Yoga include over 3,000 hours of training in the yoga tradition. As the Manager of Teacher Training for Modo Yoga, Bryde led over 700 teachers through the journey to their certification. In September 2021, Bryde will return to school to begin the journey towards her Diploma in Osteopathy.
You can catch Bryde guiding "Simple Movements for Complex Times" with Pam August on Sunday, July 18th from 12-1pm at the Founders' Hall Green Space.
Pam August is passionate about connecting potential – the potential within us, between us and around us, and believes that the best learning experiences are ones that connect our thoughts, our feelings, and our physiology. Learning with Pam is an engaging 'whole-sum' experience that results in energy, ease and lasting transformation!
While Pam never takes herself too seriously, she has a serious background of education and experience grounded in learning, mindset, systems coaching, and brain/body integration. This includes a B.Ed. in Adult Education and MA in Leadership, and the following certifications: Neuroleadership and Relationship Systems Coach, yoga teacher, and Brain Gym™ Instructor.
She also has deep island roots with her Beck ancestors landing on Guernsey Cove on PEI in 1813. 200 hundred years later, Pam and her family have loved island life and community at their cottage every summer since 2008 and she looks forward to building connection with you! You can catch Pam guiding "Simple Movements for Complex Times" with Bryde MacLean on Sunday, July 18th from 12-1pm at the Founders' Hall Green Space
Chef Brittany Boothroud first became passionate about concious eating when she began her yoga journey in 2015. With over 10+ years of experience in the restaurant industry, she has spent time cooking and learning in various restaurants in and around Charlottetown, PEI; Banff, Alberta; Melbourne, Australia and Nelson, British Columbia. While working in a busy vegan soul food restaurant in Autralia, her passion for plant-based cooking was brought to life. She then returned to PEI with a goal to reconnect Islanders with the food on their plates . Brittany is passionate about vegan and vegetarian cooking, though her goal is to open your mind to concious eating, however that may look to you. Brittany is the owner and head chef of @Wild Kitchen: plant-based cooking classes in which she teaches private, hands on cooking classes to bring people back into their own kitchens. You can catch her on Saturday, July 17 from 4-6pm at the Mindful Living Talks & Tapas event at Merchantman's Anchor Room discussing Mindful Eating.
Cindy Gallant (she/her) is a certified trauma-informed yoga, meditation, and breathwork instructor and founder of Luna Yoga PEI. With experience teaching diverse yoga styles and self-care practices worldwide, she blends her education in life sciences with her ongoing studies of various healing modalities to create unique and meaningful experiences on and off the mat. She is passionate about providing inclusive and supportive environments for individuals to deepen their connection to themselves and is committed to promoting holistic wellness in all areas of life, recognizing that well-being involves a balance of physical, mental, emotional, and spiritual factors. Drawing on the wisdom of mindfulness and a deep appreciation for the natural world, Cindy emphasizes the transformative power of nature and community through her most recent project, Outside on PEI. This collection of fun and informative outdoor activities brings people together through shared experiences and exploration. With her heartfelt approach to yoga, rooted in reverence for its origins, she empowers others to move through life with presence and self-compassion.
Originally from the small community New Mills, New Brunswick, Kaitlyn moved to the Island in 2010 to study Foods and Nutrition at the University of Prince Edward Island. After completing her Bachelor of Science degree Kaitlyn decided she was not ready to leave the beautiful Island. She began employment at Simply For Life in 2015 as a Nutrition Consultant. In 2018 she purchased Simply For Life Charlottetown and along with Nutrition consulting she embraced the role of being s business owner and began to grow the Simply For Life retail market. Kaitlyn is passionate about health and giving those around her the tools to eat well and live well. Buying local and eating locally grown foods is something Kaitlyn values highly and enjoys sharing her love for it with others. She's excited to share her expertise with festival goers during the Walk N' Talk with Your Expert at the Charlottetown Farmers' Market on Saturday, July 17th at 9am. Free to attend and first come, first serve!
Born and raised in Toronto, Julianna fell in love with little ol' PEI when she came here for university. She's now made a life for herself here with her partner, new baby, and two fur babies. She found yoga through the energy exchange program at Modo yoga in 2012. It wasn't long before MYC became a place that she could go, on good days and bad, and walk out feeling a million times better! As the breadth of classes grew at Modo Yoga Charlottetown, she was intrigued by a new offering – Barre. The high-energy, up-beat music, full-body movement of barre had her buzzing! She immediately felt the pull to teach – and before she knew it she was over the bridge to Halifax taking barre teacher training becoming certified in April 2017!
Mike is an experienced mountain biker with over 20 years of riding under his belt. He has developed a passion for the sport and all the health, wellness and social benefits that come with it. As a certified MTB instructor through the Bicycle Instructor Certification Program (BICP) and a certified Field Leader through the Outdoor Council of Canada (OCC), Mike has been sharing his love of the sport for the past seven years.In addition to his certifications, Mike is also certified in First Aid, ensuring that safety is always his top priority. His ultimate goal is to introduce more people to the joys of recreational mountain biking in a safe and fun environment. He loves nothing more than seeing people experience the thrill of the ride and the beauty of nature that can be found on the trails. Mike is a proud member of the amazing mountain biking community in Prince Edward Island, a board member of Mountain Bike Atlantic, and he is dedicated to promoting the sport and bringing more people into the fold. With his passion, experience, and certifications, Mike is looking forward to introducing you to the world of mountain biking at the Island Tides Festival.
Monica Lacey has been practicing Yoga for more than 20 years. After studying Hatha and Iyengar Yoga for many years to complement her training in dance, she received her certification in Kundalini and Ten Body Yoga from Amara Yoga School in Toronto in 2006 after two years of training under the mentorship of Yogi Akal. Monica is enthusiastic and passionate about sharing the teachings of Kundalini Yoga and the power of this practice to transform and uplift. She lives in Charlottetown on unceded Mi'kmaq territory, where, in addition to teaching Yoga, she works as an Artist, Curator, Writer, and Production Designer.
Yoga for Paula began as part of a fitness routine 18 years ago. Then, when living overseas in Korea, she realized yoga was to become a forever part of her life. Studying, living and traveling India helped her integrate yoga into her life on and off the mat, a lifestyle not just a practice. A diploma in yoga education has given her a foundation in the traditional roots of yoga. Her personal online studies for the past 3 years with teachers in the Viniyoga tradition has allowed Paula to create an intergrated, breath-centered practice for nervous system balancing and over all well being.
Steff Sullivan (she/her), founder of Steff Sullivan Collective, blends her experience as a women's health nurse, various movement certifications and her own spiritual curiosity into a deep rooted passion for self-care and mental wellbeing. She is trained in Human Design, and uses it to support humans in understanding their unique energy blueprint and how to care for themselves in a holistic and sustainable way. Steff strongly values community and enjoys creating experiences that bring humans together to share, support & connect to each other through. Through her brand, she offers movement classes, self-care workshops, one-on-one services, group programs and wellness retreats – both virtually and locally on Prince Edward Island, Canada. Most recently, Steff launched a product line to showcase the 5 Human Design Energy Types – beautifully designed & printed on PEI crewneck sweatshirts to remind you to embrace our uniqueness, based on your birth chart. Learn more about Steff or her current offerings here: www.steffsullivan.co
Mary has been practicing yoga in PEI since 1997: Her mission with community teaching and running a yoga and karate studio has been to healthy individuals, healthy families, and healthy communities- based on individual needs. Her 25 years of yoga instruction began in Calgary with a 2-year teacher training program and the years have included Classical Hatha yoga, Power yoga, Kripalu yoga, Kripalu yoga dance, yoga for children, prenatal and postnatal yoga, therapeutic yoga, yoga for seniors and iRest yoga nidra.
Danny Murphy is President of D.P. Murphy Inc., a PEI based hotel and Restaurant Company. Always enjoying some sort of physical activity, he found yoga in 2008. Seeing the benefits that a regular yoga practice provided, he completed the Modo Yoga Teacher Training in Montreal in October 2018. Yoga along with his Transcendental Meditation practice, since 2014, and early morning sun salutation have made a real difference and has helped him manage his stress and other challenges that life brings.
Megan Macdonald teaches weekly yoga classes and is trained in Reiki, and facilitates the self-healing Dalian Method. She has taught widely on ritual and belief, and works with individuals and groups to promote wellbeing, health and raising consciousness. @expansionhealing www.expansionhealing.ca
Trevor Grant has been a musician all his life, holds a Bachelor of Music from Mount Allison University and has been performing and teaching for over 30 years. He offers sound meditation sessions with his project "SoundEscapes." @soundescapes FB and IG.
Smita was born and raised in New Delhi, India. An interior designer by profession, she has always had a keen interest in Yoga. Her quest to delve deeper into the knowledge of self (Yoga = yuj = union with self) led her to join the International Sivananda Yoga Vedanta Forest Academy headquartered in ValMorin, Quebec, Canada. In 2020-2021, she completed her 600 hrs of teachers training (TTC) & advanced teachers training (ATTC) at the Sivananda ashrams in Kerala & Tamil Nadu in south India earning herself a Master in Yoga, MY and YPM member of the Indian Yoga Association. She has been conducting classes in Hatha Yoga specializing in the Sivananda lineage taught through the Guru disciple tradition in India.
The instructor is a newcomer from Ukraine, Polina Salabay! Experienced dance teacher with more than 6 years of being in this field. Polina has experience in working with children and adults of different levels, so can easily find an approach to work with everybody. Very positive and energetic person who loves to exchange energy with people! Find her on Instagram: @dance_pollis
Ivy Le is an experienced yoga instructor in classical & therapeutic yoga and a Reiki practitioner. She also studied the therapeutic use of Himalayan singing bowl to combine in her yoga training classes as well as a holistic relaxation & healing approach to promote both physical & mental wellbeing. She is the owner of Kamala Yoga & Wellness studio in Charlottetown.
Anita's love for yoga began as a key factor in her healing journey, following a serious car accident while attending university on the west coast of Canada. Following graduation, she moved to PEI in '93 and was drawn to the warm community at the MODO studio in Charlottetown. Years after becoming a devoted practitioner, her daughter asked the fateful question, "When are you finally going to become a yoga teacher?" The seed was planted, and Anita went on to complete her MODO yoga teacher training in 2021, followed by Energy Medicine Yoga teacher training in 2022. As a health and wellness enthusiast, Anita has taken a multifaceted approach to her personal and professional development. She has since graduated from the Mindfulness-Based Stress Reduction program (MBSR) at UPEI and is trained in Reiki and Therapeutic Touch. Her passion for yoga, combined with her calming presence, allows her to guide her classes with compassion, holding space for others to connect with their bodies and cultivate inner peace.
Gabrielle's primary focus as a teacher and personal trainer is to keep everyone moving well throughout their lifespan. She has taught in Montreal and Toronto over the last thirty years and her great joy is working with people to restore lost mobility and helping people maintain and optimize their strength and range of motion. She uses a dynamic multidisciplinary approach in all her classes to motivate participants of all ages, fitness levels, body shapes and sizes. Gabrielle completed 750 hours of yoga training with Naada Yoga Montreal and Yogafit Canada and many hours with her mom in the 70's in front of the TV! She also holds a doctorate from the Department of Kinesiology, University of Montreal, in the Science of Physical Activity. She completed certifications as an Exercise Physiologist from the Health and Fitness Federation of Canada and as a Fitness Instructor from the YMCA. Helping people move is her passion!
• Ph.D. Science of Physical Activity, University of Montreal, Department of Kinesiology
• Certified Exercise Physiologist – HFFC
• Certified YMCA F.I.T-Group Conditioning
• Certified Yoga Instructor – 750 YTT
Katlin Doyle lives her life in devotion to the sacred in all things. She has a background in a myriad of fields which she weaves into her daily life and offerings- cacao, yoga & meditation, ritual, women's teachings, music, and now ecstatic dance. A lifelong student of the earth, of cycles, and beauty. Out of her love of cacao, Katlin created her business in 2014, Nurturing Essence – sharing ethical and healthy chocolate and cacao creations. Alongside Katlin's chocolate offerings she has been devoted to working with hundreds of people through ritual and circle helping to guide them in reclaiming self-love, inner healing, and soul connection.
Xclusiv Crew is a diverse Urban Dance Company that was founded in 2010 by Bahamian HipHop Choreographer, Joe Dames. The crew originally started with six male dancers from Eight Mile Rock, Bahamas. In 2012, Joe met his wife, Dawn Dames, who then brought her vision and style to the crew. They have both trained and performed in Trinidad, Cincinatti, NYC, and have shared the stage with artists such as Destra Garcia & Cardi B. The two artists moved to Prince Edward Island together in 2018, and continued developing their technique, creating a safe space for dancers of all skin tones, shapes and sizes, and building a platform for the community. The crew performs HipHop, Breakdancing, Contemporary, Lyrical, Afro Jazz, Afro Beat, Tap, Step, Jazz Funk, and much more. Joe is currently a part time choreographer at The Confederation Centre of the Arts, and Dawn is The Associate Artistic Director for the Charlottetown Festival. Their goals are to continue to break stereotypes and pave the way for young artists like themselves. 
Amber has over ten years experience in working in the fitness industry. She started as a Stott Pilates instructor and moved on to teach group fitness classes and obtained several different barre training courses. She always learning new techniques and skills and enjoy working with people. She is a proud mom of two beautiful kids and loves to be part of a community environment. Her goal is to motivate and support people to feel better about themselves and to make a difference in their lives.
A Personal Trainer at Infrared Fitness with over 9 years of teaching experience. Her passion for teaching our signature product, Hot Athletica, is a perfect fit. Her high intensity approach, her welcoming personality and her motivating style of teaching will continue to inspire you to achieve your goals.
Kate was born and raised in Southern Ontario. During her youth, she figure-skated competitively for many years. After moving to Northern Ontario she came back to figure skating as a Coach for 3 years. During this time, yoga was becoming increasingly important to maintain both her physical health and well being. Her style varies from Hot Yoga, Vinyasa Flow and Yin Yoga. If you've ever had the pleasure of experiencing one of Kate's classes, you will be left wanting to come back time and time again.